Em virtude da atual situação provocada pelo Covid-19, e mediante as recomendações da Direcção Geral de Saúde, o espetáculo de Aerosmith encontra-se adiado para o dia 8 de junho de 2021 na Altice Arena. A banda de Rival Sons será responsável pela primeira parte.
A banda deixa uma mensagem a todos os fãs:
Aerosmith is and always will be a band for the fans, of the fans and by the fans. It is for this reason that we have made the decision to reschedule our European Tour to Summer 2021, in an effort to keep the focus on the health and well-being of everyone during this unprecedented time.. Please hold on to your tickets as they will be honoured for the new dates listed below. If you are a ticket holder, your point of purchase will be in contact directly with further details. Unfortunately, despite our best efforts, it has not been possible to reschedule our show in Mönchengladbach, we are beyond disappointed and look forward to seeing our fans in Germany as soon as we can. In the meantime, please be safe and kind to one another. Love, Aerosmith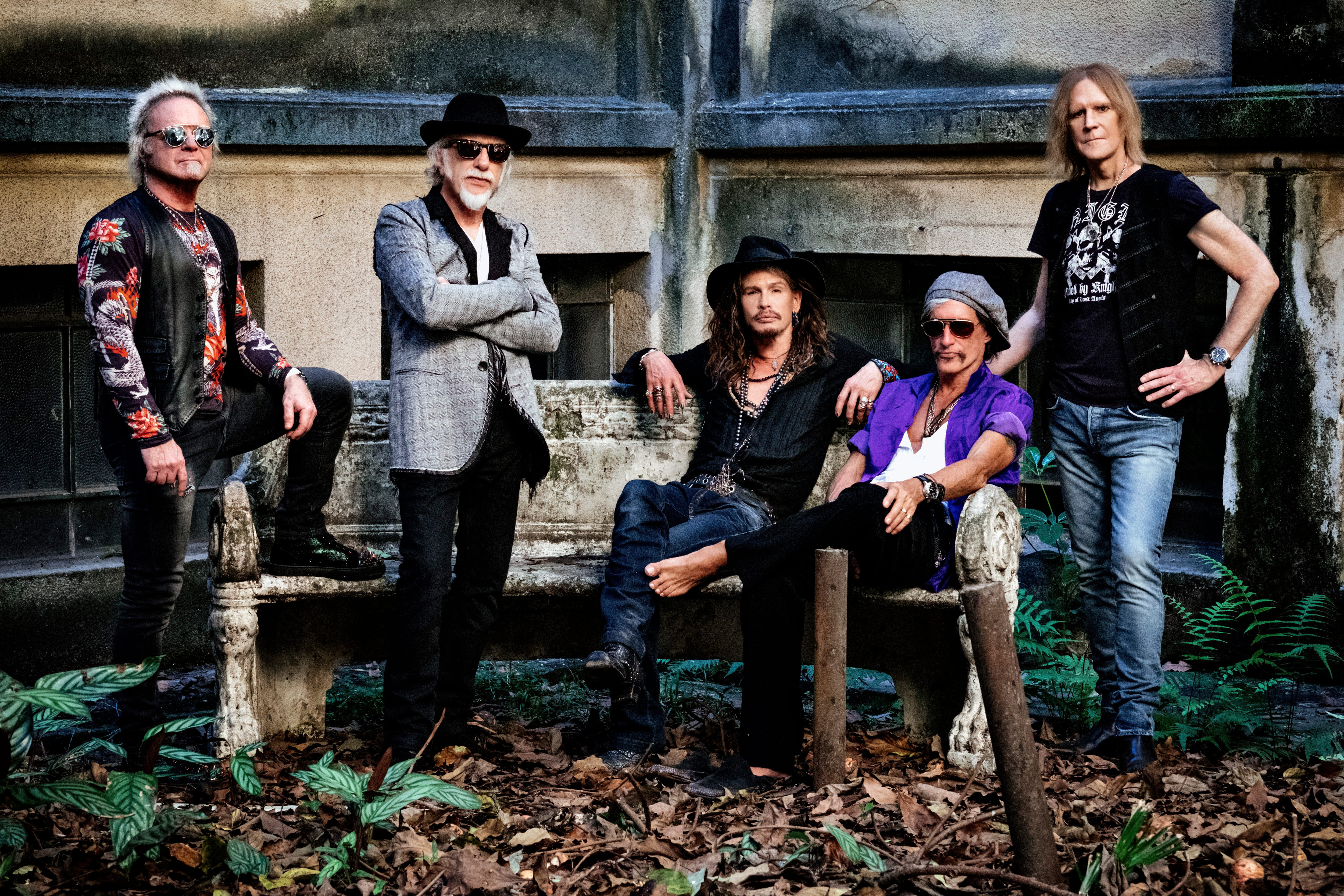 Os bilhetes já adquiridos mantêm-se válidos para a nova data. Para quem não adquiriu, os bilhetes já se encontram à venda em everythingisnew.pt.
Os únicos e incríveis Aerosmith, formados por Steven Tyler (vocal), Joe Perry (guitarra), Brad Whitford (guitarra), Tom Hamilton (baixo) e Joey Kramer (bateria) são uma peça viva na história da música americana. Com mais de 150 milhões de álbuns vendidos em todo o mundo, inúmeros prémios, e presença no Rock and Roll Hall of Fame, não existe muito que esta banda não tenha alcançado em cinco décadas, desde a sua formação.
Com inúmeros prémios na bagagem, incluindo quatro Grammy Awards, oito American Music Awards, seis Billboard Awards e 12 MTV Video Music Awards, cruzaram todas as fronteiras de género com o remix de "Walk This Way", dos Run-DMCl, que lhes valeu um Soul Train Award de Best Rap Single. Juntamente com dezenas de álbuns multiplatinos, a banda continua a inspirar gerações até hoje, tornando-os uma das bandas mais amadas de todos os tempos.
A influência dos Aerosmith no rock e na indústria da música é inegável. A banda arrecadou grandes feitos nas tabelas e nas vendas de álbuns ao longo da sua carreira, incluindo o facto de estar em segundo na lista dos Singles #1 na tabela Mainstream Rock Tracks, com nove sucessos. Para além disso, foram a única banda rock a entrar em #1 na tabela Billboard Hot 100, com o lançamento do tema "I Don't Want to Miss a Thing". De referir ainda que são o grupo americano com mais Álbuns de Ouro e mais certificados (ouro e platina).
BILHETES À VENDA NOS PONTOS DE VENDA OFICIAIS
Os bilhetes já adquiridos mantêm-se válidos para a nova data. Para quem não adquiriu, os bilhetes já se encontram à venda em everythingisnew.pt
Altice Arena || 08 de junho de 2021 * M6
Golden Circle * 95€
Plateia em Pé* 70€
Balcão 1 (i) * 95€
Balcão 1 (ii) * 85€
Balcão 1 (i) Vis Red * 80€
Balcão 1 (ii )Vis Red * 75€
Balcão 2 * 59€
Mob Condicionada * 59€
A Everything is New aconselha a compra de bilhetes apenas nos pontos de venda oficiais referidos na lista abaixo:
Locais de venda: everythingisnew.pt, FNAC, El Corte Inglés, Worten, CTT, Agência ABEP, seetickets.com e masqueticket.com